menagerie (mə-năj′ə-rē) noun 1. a collection of wild or unusual animals. 2. an unusual and varied group of people.
Welcome to Menagerie.
We're glad you're here.
We are a unique company specializing in artistically crafted creature costumes, mascots and fursuits.  We are dedicated to bringing you beautifully unique one of a kind creations.  Let us bring your ideas to life.  We are currently OPEN for fursuit commissions.
Be fierce.  Be wild.  Be you.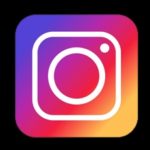 Follow us on Instagram for work in progress photos, news, contests and more!