Quite a productive week here at Menagerie Workshop!  It's finally spring here in Colorado and that has us in a good mood!  We have a couple really fun but VERY detailed projects in the works right now!
The first project we worked on this week is Lethias the Dragon.  He is finally almost finished!  This has been by far our most challenging project yet!  We put some final touches on him and then tried him on to make sure everything came together properly!  He will be off to his new home early next week!
We have also been hard at work this week on a very stripey white tiger!  We were able to finish this guy's head, tail and hand paws!  So many stripes!  We will be finishing him up mid next week.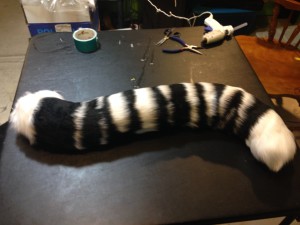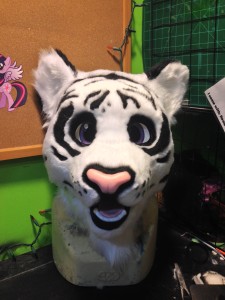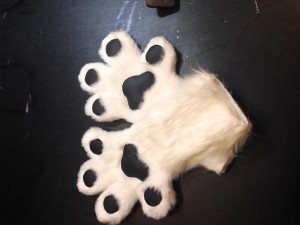 Next week we will be finishing up this cute white tiger and then starting work on A very unique colorful creature!  We have some really fun projects coming up this month and we are really excited to share them with you!