This week we had the pleasure of working on an absolutely hilarious costume.  If you aren't familiar…behold…the Potoo Bird.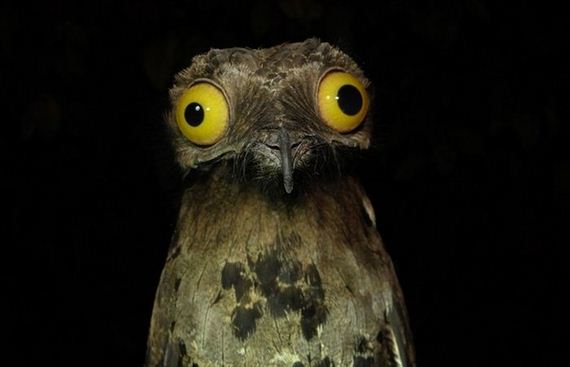 This is the first bird we have had the opportunity to make and it was SO much fun!  This particular Potoo's name is Casanova…very fitting!   He is really coming together and we hope to have photos of him early this week!  It is always fun to make less common animals and making such a silly one was awesome.
Making his buggy eyes was a challenge but we ended up finding some materials that worked perfectly!
This guy also has velcro on wings which are pretty cool!  They started out really plain and boring but some airbrushing spiced things up and gave it a lot more detail!
Next week we will be working on Nanaki.  Just a heads up, our sewing machine is out for repairs so there may be some slight delays!
Have a great weekend everyone!
–The MW team.