Another busy week here at Menagerie Workshop!  We are making the final push to wrap up the projects we have to do before Anthrocon in July!
We pulled Casanova the Potoo bird together this week and MAN is he a funny looking guy!  Enjoy a video of him dancing!
We  finished Nanaki this week as well!  We love his fiery colors!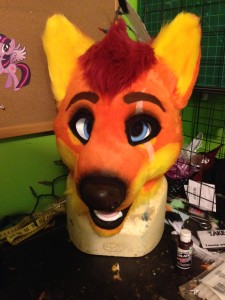 Today we started on Polairs and made a pair of super cute hand paws!  We really like the look of the stuffed claws on our paws.  We will have her completed by next week!  She is going to be a very colorful gal.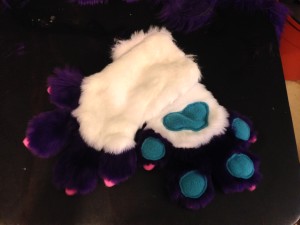 Hope everyone has a wonderful Memorial Day weekend!
–The Menagerie Workshop Team