It's Friday already?  We have 4 days until we leave for Pittsburg and we are chugging along getting things ready for the convention!  We can't wait to see you there!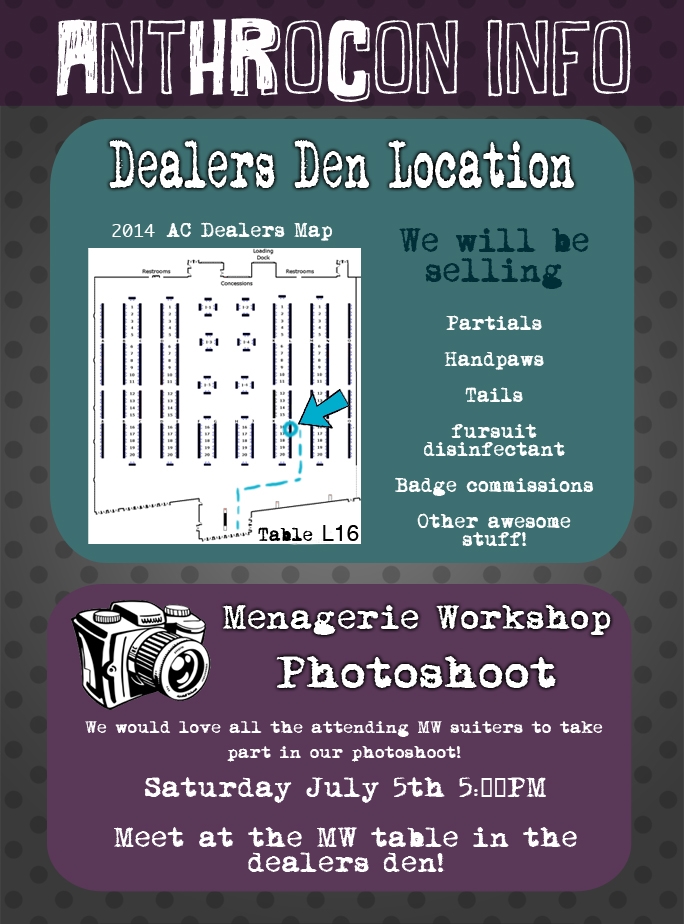 In the last few days we have wrapped up a REALLY cool project who will make his debut at Anthrocon!  He has some pretty cool features and are really happy with how he came out!
During the month of July we will not be doing our production log and there will be no newsletter. We will be sending out payment reminders on Tuesday still!
If you want to keep an eye on what we are doing at Anthrocon feel free to follow our twitter @menagerieworks
Have a great week everyone!
–The MW Team